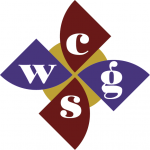 The Center for Women's & Gender Studies (CWGS) at The University of Texas at Austin fosters academic research, teaching, advocacy, and community partnerships in support of ending gender discrimination. With 74 Core Faculty and many more Associate Faculty from the university's 16 colleges and schools, CWGS offers an undergraduate degree, an interdisciplinary master's degree program, two dual degree master's programs with the School of Information and the LBJ School of Public Affairs, a Graduate Portfolio program; and courses related to every discipline.
We recognize that ending gender discrimination requires ending the related discriminations against disability, ethnicity, gender identity, race, sexuality, and socioeconomic class. In support of our vision, we generate interdisciplinary educational spaces for faculty, students, and community members to create alliances across difference and to imagine new possibilities together.
The Embrey Critical Human Rights Initiative (ECHRI) enacts our practice by supporting the Performing Justice Project and other initiatives that create an educational culture for gender and racial justice. Through innovative learning spaces, including vibrant collaborations with community organizers, ECHRI sustains research, teaching, and activism as strategies to resist oppressions and to generate social justice.